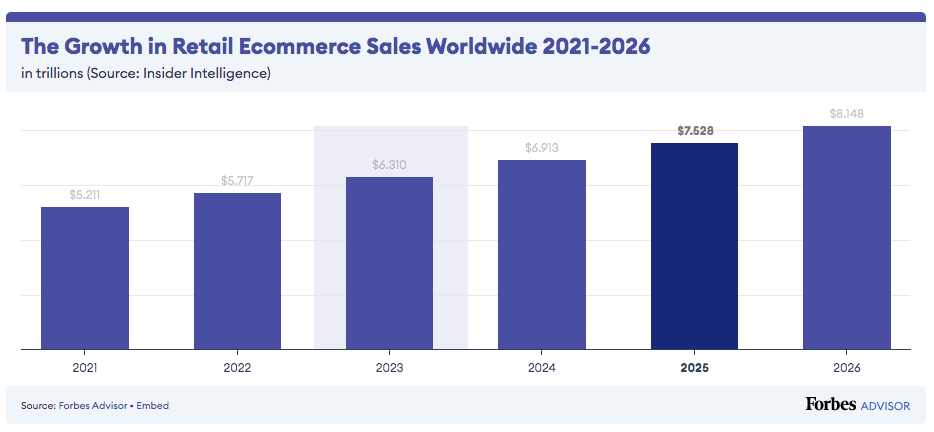 The global e-commerce market is expected to total $6.3 trillion in 2023. E-commerce sales are expected to grow by 10.4% in 2023. 20.8% of retail purchases are expected to take place online in 2023.

2023 is here and it's critical to know of the success of the e-commerce sector, the PPC trends we should be watching, and the next marketing changes we may anticipate.

Online firms use a lot of multi-channel advertising. As long as we are aware of changes in the industry, we can always adjust to these changes. It is vital that we optimize marketing strategies in Kenya and the world based on factual knowledge and actual facts.

You want to ensure that you're getting the most out of your ad spend in this highly competitive world. It might be tough to determine which Pay-Per-Click (PPC) trends are crucial given the constant emergence of new ones. Don't know where to begin? Continue reading for PPC marketing in Kenya that you must employ in 2023 and beyond. Want to increase your revenue and profits? Which is the best digital marketing agency? Unable to find the best digital marketing agencies in Kenya? Click below for the best PPC management company in Kenya.
Powerful Trends to Adopt in PPC Marketing in Kenya
In today's digital landscape, PPC marketing has become an essential tool for brands to reach their target audience and drive the best results. For PPC marketing in Kenya, staying ahead of the curve and adapting to the latest trends is crucial to maximizing the impact of their PPC campaigns. Pay Per Click affiliate programs in Kenya is quite popular.
Here are some of the powerful trends that you should consider for your PPC marketing strategy in Kenya. It will help you to enhance your campaign performance, boost conversions, and stay ahead of the competition. Worried about your online presence? There are many digital marketing companies in Nairobi.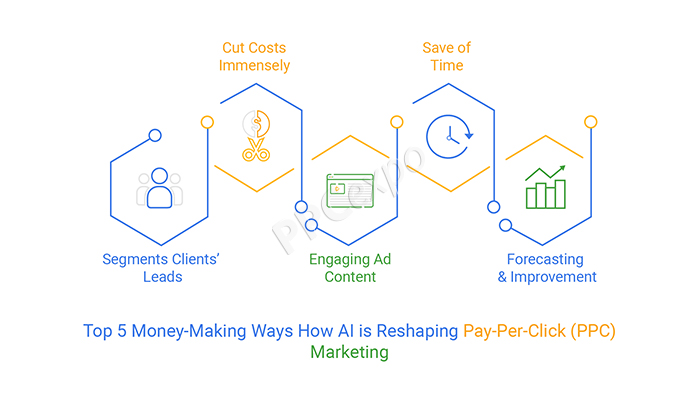 Image credit – https://ppcexpo.com/
You must use the algorithms to your favor and help the machines with their learning. Set up conversion tracking, predict CTR rates, and write the best ad copy. Be sure to specify your target market and keywords.

Give the machines a lot of work to do to save time and money. You shouldn't be fully hands-off even though you're automating a lot of the job. Although there has been progress, not all options are good for your firm. Automation can free up your time with some hands-on management, allowing you to focus your efforts on other areas.

Artificial intelligence is going to have a major effect on the world by 2030. You can forecast future ad CTRs, determine the bids that will generate the maximum traffic, and assess a customer's chance of converting by using AI in your PPC campaign. It is very important for PPC marketing in Kenya. Venturing into videos? Looking for the best digital marketing companies in Kenya for videos? Click below.
Image credit – https://www.bluewinston.com/
Is Smart Bidding important for PPC marketing in Kenya? The automatic bidding process known as Smart Bidding is managed by machine learning. It optimizes conversions and conversion values in auctions using machine learning.
Target Cost-Per-Acquisition (CPA), Enhanced Cost-Per-Click (CPC), and Target Return on Advertising Spend (ROAS) are a few examples. Manual bidding may soon become a thing of the past. This won't be a negative thing because it will free up marketers to focus on things like strategy and analytics.
Amazon is catching up to Google and Facebook in terms of paid advertising, which still dominates the market. They are the fastest-growing and third-largest advertiser. Amazon displays ads both on and outside of the site, which has increased its appeal among online sellers. The second cause for their rise in popularity? Buyer Intent. It's by far their biggest edge over Facebook and Google.

The largest customers are accessible via Facebook and Google, but users never have any intention of making a purchase. This could lead to poor conversion rates on these sites as compared to how Amazon perceives buyer intent. Also, you might be getting less for more money spent on PPC marketing in Kenya.
While search engines are utilized often for a variety of purposes, one popular concern is that they can present biased data. So, even while the majority of users check social media to see what their friends are up to, it's also used as a resource for data. Social media includes platforms other than Facebook as well like Instagram, TikTok, and more. Paid ads on Facebook are effective for PPC marketing in Kenya, but more marketing teams must adopt a multi-platform approach. Want to know more about social media and digital marketing prices in Kenya? Click below.
A brand must be visible to its audience online for PPC advertising to be effective. Marketing teams must place more emphasis on the features of their target audience in 2023 and less on keywords. After all, marketers have some degree of control over audience targeting and segments. Make sure to take the time to define what features are more crucial for the kind of goods you're marketing, whether it's household income or age group. Audience Targeting is a must for PPC marketing in Kenya.
YouTube bumper ads are not new and are believed to become more important in 2023. A bumper ad is an ad that is no longer than 6 seconds and it can run before, after, or during a video. It can be utilized in YouTube videos, as well as on Google video partners' apps and websites. You will only be charged for impressions in this format because it employs target CPM bidding. Overall, it helps increase awareness of a brand when it comes to PPC marketing in Kenya.
Image credit – Influencer Marketing Hub.
Users can search for a question using a picture instead of text on websites like Google and Bing. This is known as visual search. Now, a user can upload an existing photo or take a photo by clicking on Google Lens. The search engine will then look for websites with that image or one that is visually similar. This is an easy method for customers to find links to products more quickly.

It's vital to build an image library of every one of your goods and services if you want to take full advantage of this capability. Then, make sure to include metadata so that search engines can tag your images in a proper way for PPC marketing in Kenya. Also, looking for award-winning SEO companies in Kenya? Read below.
PPC and SEO in digital marketing are related strategies for PPC marketing in Kenya. The results you get from combining your strategies for SEO and PPC will be better. Analyzing your best ad copy is an excellent method to integrate your PPC and SEO. Based on the copy, write your blogs and other content to improve your rating. This will require the best content marketing strategies because content marketing benefits are immense. Want to know more about content marketing in Nairobi?
Long-tail keywords can be used in paid search bidding methods as well as to improve your rankings. You can target rival keywords by looking at the PPC Auctions Insights Reports and more. You must use tried and tested tools for keyword research like Google keyword research tool. You can do SEO with Google as well. Searching for the top SEO company in Kenya or SEO jobs in Kenya? Or SEO consultant? Want to know more about SEO best practices? Read till the end or click for search engine optimization in Kenya.
Image credit – https://jasacampaign.com/
Remarketing is the process of tracking users after they leave your website and showing them ads. It is a powerful marketing strategy since it can be highly personalized and targeted. High conversion rates are attained when customers are shown ads for products they had earlier searched for, no matter whether they actually made a purchase.

It is to keep your brand fresh in consumers' minds for PPC marketing in Kenya. Finding out where your potential consumers are in the purchasing cycle should be the main focus. then produce precise ads that are tailored to your target market and will influence their choice to convert. Still, finding the best marketing companies in Kenya? Read ahead.
Image credit -https://www.searchenginejournal.com/
11. Click fraud detection
Marketers and brands will continue to be on the lookout for click fraud, which is the malicious clicking of PPC ads. As per PowerTraffick, 33% of ad clicks were fake in 2022. The issue has spread to the point where some firms have created an ad fraud calculator to assist firms in assessing the cost of false clicks. Some people might use it to increase traffic figures, while others might do it to deplete the budgets of rival marketers.

Look for recurrent clicks coming from the same internet service provider to see if you've been the victim of click fraud. It is shown by a rise in ad expenses amid minimal conversions. By keeping an eye on budgets, and IP addresses, placing ads on high-quality websites, and employing click-tracking software, you can guard your ads against fake clicks.
By utilizing Virtual Reality and Augmented Reality, marketers can allow customers to try out products before making a purchase, whether they are new items for the home or the wardrobe. Be sure to encourage your audience to try on your products from the comfort of their own homes in 2023 in addition to inviting them to visit your online store. You should use this USP as a strong call to action in your PPC ads.
Image credit – https://www.wordstream.com/
Gathering first-party data will be vital as privacy and data protection become more of a priority. So it is projected that more brands will focus on and make efforts in gathering data directly from their customers in 2023. Change it if it isn't already on your to-do list for PPC marketing in Kenya.
The main goal of ads is to assist you in earning (more) money, no doubt about it. But, in the modern era, it is no longer enough to judge a marketing campaign's efficacy alone by its ROI. In some cases, the aim is to raise the visibility of the brand for PPC marketing in Kenya.
Hence, even if a campaign doesn't always raise money right away, it doesn't mean that it was for nothing. In the future, more marketers and firms will realize that building awareness of a brand may be just as beneficial in the long run as it can be in driving repeat business.
15. Responsive search ads
Continuous support for the use of responsive search ads will be seen in 2023. Marketers won't be able to produce new expanded text ads (ETAs) after July 2022. After this time, existing ETAs will still be available, but you won't be able to update them. Instead, you'll only be able to view performance and pause, cancel, or resume existing ETAs.

Instead of using ETAs, marketers will go to responsive search ads. You can build ads using this feature that change to display more text. Many headlines and descriptions can be added. Google will then test different pairings to see which ones produce the best results.
TV is where YouTube receives more than 250 million hours of daily viewing, making it the platform with the fastest growth rate. The YouTube Masthead is a 24-hour-long digital billboard that appears on TV screens when YouTube is viewed. This makes it possible for marketers to reach more people. All supported devices will begin playing The Masthead after a few seconds.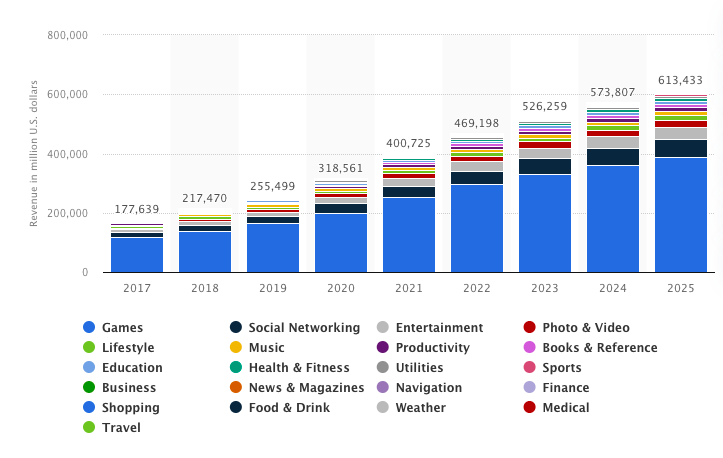 Image credit – https://towardsdatascience.com/
18. Collaborative Filtering
The method of user grouping called collaborative filtering puts users together based on shared likes or tastes. Two people may share similar tastes if they both react to certain things in a similar manner. To help them find the material that will appeal to them the most, filtering may be done on any variable, including age, interests, places, and more.

When you Google something abroad, you can see this. Normally, Google will direct you to google.com, however, if you are traveling to the United Kingdom, Google will direct you to google.co.uk. When you search on Google, it does this by checking your IP address.

By personalizing your material to your most recent likes, browsing history, or popular interests, collaborative filtering goes a step further. This enables websites to continue being fresh and relevant to individual users. Searching for companies that can help with ecommerce SEO in Kenya? Look no further than Prolyft Digital Solutions!
Conclusion: Top Strategies for PPC Marketing in Kenya with Prolyft Digital Solutions
You can never be 100% certain that your online ad will be successful. But you're moving in the right direction by following the current PPC trends. It's crucial to experiment and test out many strategies to assess the impact of your firm. Keep a close eye on the results and remember to modify your plan as necessary for PPC marketing in Kenya. The e-commerce market is growing quite quickly, so being current with changes in this industry is vital.

Prolyft Digital Solutions is a leading digital marketing company based in Mumbai, India with an office in Nairobi and operations in five countries. We provide end-to-end digital solutions like PPC marketing, SEO, website design, and more. We offer skilled experts and deliver data-driven results with 24/7 support.
We have worked with major brands like Club Four Points & Golden Tulip. Are you looking for the best SEO company in Nairobi or SEO experts in Kenya? What are SEO prices in Kenya? Contact us, one of the top consultant companies in Kenya to transform your web presence into a marketing engine that turns browsers into clicks, and turns clicks into customers.