Digital marketing is important because more and more customers are shifting to digitalization. So, the hotel industry is bound to invest in online marketing platforms in Kenya and globally. Hotel owners globally and in Kenya are now enhancing their brand image across all online platforms to increase the number of visitors to their hotels. Digital marketing is a vital tool for hotels in order to reach out to potential customers, build a strong reputation, and gain a competitive edge in the industry. Using various digital marketing strategies for a hotel such as SEO, content marketing, social media marketing, email marketing, and more can help you reach a wider audience and engage better with potential customers.
What is Hotel Digital Marketing? Why Digital Marketing is Important for your Hotels?
Building and maintaining your hotel's online presence is known as hotel digital marketing. This includes search engines like Google as well as social media sites like Facebook, Twitter, and Instagram. As a result, it increases bookings, improves visibility, and builds a strong brand name.
Digital marketing is important because the majority of visitors in the modern era look for hotels and other services that they offer. You can approach all of these potential customers and create a loyal customer base for your hotel with the help of an effective marketing strategy.
The first step in a guest's journey is finding your hotel on metasearch engines, social networks, or through organic search on sites like Google, Yahoo, and others. It is more crucial than ever to be visible on these channels.
It is vital for hotels looking to build their brand and increase their visibility online. Hotels can reach new customers, boost their visibility on SERPs, drive more traffic to their website, and engage with potential customers. Are you looking for website developers in Kenya as well? Prolyft Digital Solutions is one of the best web development companies in Kenya.
[Suggested Read: Top 10 Trends of Marketing in Kenya You Should Know in 2023]
Hotel Digital Marketing is Important but What are its Benefits?
Image credit – www.educba.com
It should come as no surprise that hotels place a great deal of value on digital marketing across all channels. These days, digital marketing offers a much higher ROI to hotels than old marketing methods. Digital marketing is important and here are the main reasons why the hotel industry needs it. Looking for digital marketing services in Kenya? Click on the Contact us link at the end of this article.
Even if a hotel or resort is located in a remote area, it can draw guests from other cities and countries. Digital marketing is important because hotels can advertise their features, quickly gaining popularity. This method makes it simple to create an extremely dynamic appeal that persuades people. When talking about reach, we shouldn't really ignore the fact that this method places us close to specific people. Hotels have more freedom to express themselves and can interact with everyone.
Image credit – www.smartinsights.com
Any event, including social occasions, private parties, conferences, and carnival-style events, can gain more attention with the aid of digital marketing in Kenya. People hear you brag about your big idea and how successful it will be. Digital marketing is important and it allows hotels to target specific people through social media ads, search engine ads, and other channels. This can help to increase the effectiveness of marketing campaigns and improve conversion rates.
3. Effective Communication
Exciting offers are often made by hotels that can draw customers, but they are unable to do so due to a lack of the required resources. Digital marketing is important and by using this strategy, you can always run a very successful campaign. You also have more choices for spreading your marketing. It will also increase visitors to your website. If you are finding the best web design companies in Kenya, look no further than Prolyft Digital Solutions! Click below to know about the website design cost in Kenya.
4. Robust Online Presence
Website design in Kenya gives you an online presence but digital marketing grows it into a global brand. Looking for web design in Nairobi? Read till the end to know more. Digital marketing is important as it allows hotels to reach a wider audience online. It includes potential customers who may not have been aware of the hotel before. Your hotel can maintain a dynamic on social media and other platforms by applying this strategy. Also, you can quickly make everything far-reaching and detailed. With a strong social media presence, it is easy for you to get everything in order and position your business as a top choice.
Digital marketing is important because it can help hotels to create a more tailored and engaging customer experience. You can personalize marketing messages and promotions to the individual interests of each customer. Your hotel's bookings will naturally increase as you reach out to more customers. As a result, your hotel business's sales and revenue will increase massively.
You can know a lot about marketing like how to multitask. It promotes discipline and keeps you alert to a variety of things. It not only boosts sales output but also enhances management. It helps in tracking the real-time performance of campaigns and makes data-driven decisions to improve marketing strategies for hotels. It is hard to find top marketing companies in Kenya but keep reading.
Digital marketing can be more cost-effective than traditional marketing methods. Because it allows hotels to reach a large audience at a relatively low cost. The process of starting and running a hotel is extremely expensive as well. Since offline marketing can burn a sizable hole in a hotel owner's wallet, digital marketing will help hotels save a lot of money.
8. Impactful Referral Programs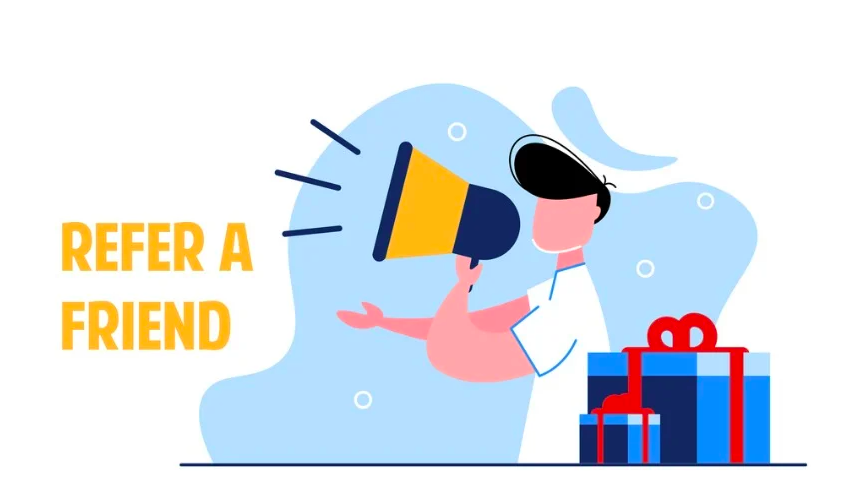 Image credit – ​​www.learn.g2.com
Here, it's essential that you remember that you can manage your referral program more effectively with the aid of digital marketing. Digital marketing is important and you might be able to draw in more customers as a result of this.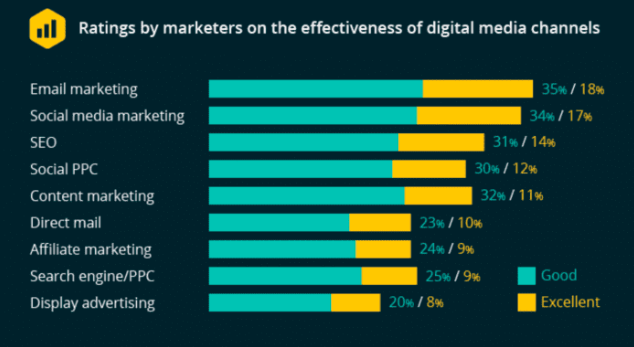 Image credit – www.smartinsights.com
Digital marketing can help to increase engagement with customers through social media, email marketing, and other channels. This can help to build brand loyalty and increase customer retention. Your customers can view the services and amenities your hotel offers thanks to digital marketing. They will enjoy the same amenities when they stay at the hotel as you have shown them on any social media platform. It will add value to growing the number of loyal customers.
The images and reviews you or your customers post online will affect how people perceive you. Being in the hospitality sector, it's critical to project a consistent, active, compelling, and supportive online persona.
Digital marketing campaigns can be tracked and analyzed using a range of tools and metrics. Digital marketing is important and it allows hotels to measure their performance and optimize their strategies over time.
Digital marketing methods like SEO in Kenya, PPC advertising, and social media marketing in Kenya can help hotels to increase their online visibility. Digital marketing is important and it also helps them to reach a wider audience of potential customers. Searching for top SEO companies in Kenya or content marketing in Nairobi? Click below.
Digital marketing is important and it also enables hotels to engage with customers in real-time through social media, email, and other channels. It helps to build relations, gather feedback, and address customer concerns.
Effective digital marketing strategies can lead to increased bookings, higher room rates, and increased revenue for hotels. This can be achieved through a mix of targeted Google ads service, SEO, and effective web design in Kenya. Unable to find the best SEO company in Kenya or web designers in Kenya? Know more about Prolyft Digital Solutions.
[Suggested Read: Ultimate Guide to Local SEO in Kenya]
Hire Experts as Hotel Digital Marketing is Important
Hiring an expert in digital marketing isn't a choice but the best investment for any hotel looking to increase its online presence. With the help of skilled experts, hotels can create and implement successful digital marketing strategies. It will help to attract more visitors, increase bookings, and build a strong reputation.
Experts will help to create a well-rounded strategy that takes into account the needs and goals of the hotel. They can help with content and campaigns, optimizing the website for search engine rankings, setting up and managing social media accounts, and using hotel digital advertising as well.
Digital marketing is important and one of the best digital marketing strategies for boosting traffic and generating leads is a pay-per-click ad. You can get in touch with a PPC management company in Kenya that is well-known for hotel marketing.
Are you looking for digital marketing agencies in Nairobi Kenya? Do you require help with optimizing your website? Prolyft Digital Solutions, one of the best digital agencies in Kenya will perform an audit and provide an action list to take your site to the next level. We can also help you with lead generation solutions and SEO experts in Kenya. Do you require help with videos, branding, marketing, or web development in Kenya? Contact us.