Are you a social media marketer? Do you want to increase your online presence? An effective social media presence can become very productive fast in the current era of social media's ubiquity. From advertising to lead generation to conversions, brands may just boost their returns via social channels.

The proper execution of social media dos and don'ts will directly impact your success on social networks. Knowing the dos and don'ts of social media is crucial if you want to maximize the impact of your online presence. Keep reading to know social media users in Kenya 2022 and 2023. There are many digital agencies in Kenya. Searching for the best digital marketing agencies in Kenya? Click below.
What are the benefits of Social Media Marketing in Kenya?
1. Increase brand awareness.
2. Grow the traffic to your website.
3. To tell the story of your brand, start a discussion about your product.
4. Gather audience data for market research, foster client loyalty, and produce leads.
5. Get to know your customers better.
6. Boost sales and market share.
1. In 2023, about 4.9 billion people use social media around the world.
2. The most used and the best social media platform in Kenya and the world is Facebook. It has 2.9 million monthly active users worldwide.
3. 84% of people aged 18 to 29 use at least one social media site.
4. 77% of businesses use social media to reach customers.
5. 81% report that social media increases accountability for brands.
How Social Media Marketing in Kenya Affects Your Brand?
What is social media marketing meaning? In order to build relationships with new and existing customers and boost brand awareness, social media sites like Facebook, Instagram, and more are crucial. These social media marketing platforms enable both people and brands to produce and exchange content. Want to work with one of the best social media marketing companies in Kenya? Or looking for email marketing in Kenya? Reach out to us at +91 9820599936.
The success of any material sharing can have a high impact by social media etiquette. The time and effort you invest in your social media strategy can be made to pay off by creating a social media marketing plan that complies with the social media do's and don'ts listed below. On social media sites, bad press can at times spread like wildfire. So, it's crucial for brands to know how to handle a potential crisis with caution. Want to know more about social media marketing in Kenya? Keep reading.
25 Do's & Don'ts: Learn Etiquettes of Social Media Marketing in Kenya
First impressions matter and are lasting. Consider your social media presence as your first online impression. Social media profiles that are not complete have a less professional look. Here are 25 tips to help you enhance your social media marketing in Kenya. But first, are you looking for the best website design company in Kenya? Click below.
Dos of Social Media Marketing in Kenya
1. Keep your profile pages up-to-date
What is the first rule of social media marketing in Kenya? Making the effort to update profile pages is a terrific approach to get the target audience's attention right away. To get started, upload a professional profile picture and cover photo that reflect the style of your brand. Then, confirm that each next section is accurate and full. The bio and contact details are a couple of important places to pay attention to. For people to find out more about the goods or services the brand provides, you may also include a link to the website. Read more social media marketing tips below for the best results.
2. Make different business accounts
How to continue effective social media marketing in Kenya? Make separate social media accounts to do business instead of using your personal ones to present a professional image. You can safeguard your privacy by doing this. Make sure to set up your accounts as company pages rather than personal profiles when you first create them. Business pages are easy to find for followers and often include advanced functions, like the capacity to run ads and monitor analytics. Also, sharing admin privileges is simple on a business page, which is useful if you intend to work with other marketers.
3. Develop your brand's voice
You can develop compelling social media content by deciding how formal or casual you want the brand's online voice to be. Consider who your target audience is so that you may better know who you're speaking to and the kind of language they might expect. Finding the best social media marketing examples? For instance, if you oversee social media for a fashion company, you can decide to brighten up your posts with amusing emojis as per the new trends.
Image credit – https://www.contentstadium.com/
4. Be consistent with posts
Establish a social media post schedule and follow it. Consistent posting can help you grow your audience and raise your visibility. Your followers can start expecting your postings on particular days of the week as well. Find out when to post based on the region and industry. To find out when most of your followers are online, you may also look at your social media analytics.
5. Pick your platforms wisely
Instead of opening accounts on every social media platform, pick two or three. This can assist you in creating top-notch content and building your bonds with your audience. Think about the platforms your target audience employs and the platforms with which you are most familiar. Then, as you customize your plan as per your social media goals, examine the best practices for each of these platforms. Finding the best social media agency? You must read ahead.
Image credit – Coca Cola/Twitter
6. Engage your target audience
Make an effort to create social media pages where users may interact with one another. Be careful to respond when your followers comment on your blog, especially if they have a query. To prove to followers that the brand values them, check direct messages at least once each day and make an effort to answer right away. You may increase interaction on your social media pages by publishing conversation starters, making polls, and posing questions to your audience. Are you searching for hotel advertising? Why wait? Email us today at hello@prolyftdigital.com.
7. Carefully handle problems
Respond politely if you get constructive criticism on one of your social media profiles. One of the top digital marketing agencies in Kenya can help you with it. Spend some time drafting your response in another app or offline first, and begin by expressing how you agree with the person's claim. Ask them to send you a direct message so you can learn more if you need further details to ease their worries.

While shifting part of your debate to a private setting, this is a fantastic method to show to the rest of your followers that you care about finding a solution to the problem. Keep in mind to respect your audience and work to deliver top-notch customer service.
Think about the content types that your audience could find most useful. You might decide to produce useful or educational content depending on your brand. For instance, you may make clear how-to videos or offer advice to assist your fans. Producing captivating content that people like is another method to add value.

You may, for instance, produce a series of funny films or share inspiring blog pieces with your audience. Your post engagement rate can go up and your return on investment (ROI) can get better if you focus on what you have to offer your followers.
9. Create separate content for each platform
Make sure to customize your posts so they appear to belong on each social media platform if you intend to share content on a variety of them. It can be vital to crop pictures and videos, decide whether to include hashtags, or adjust your language to ensure that you don't exceed the allowed character limit. By taking the time to focus on these little things, you can increase the brand's potential reach and give it a more polished look.
10. Proofread your posts & plan ahead
Spend some time proofreading your post before you publish it. Be sure to check the grammar and spelling of your post copy as well as any words that appear in visuals and pictures. Make sure to manually check the captions for accuracy if you're submitting a video with captions. Also, you should fact-check your data to make sure that every claim you make is factual. Creating error-free content can help you gain your audience's trust and increase the credibility of your company online.

You can build more strategic campaigns and produce high-quality content by scheduling your posts in advance. You can plan your posting days using a calendar. Find out if there are any holidays or major events coming up in the next several months to get started.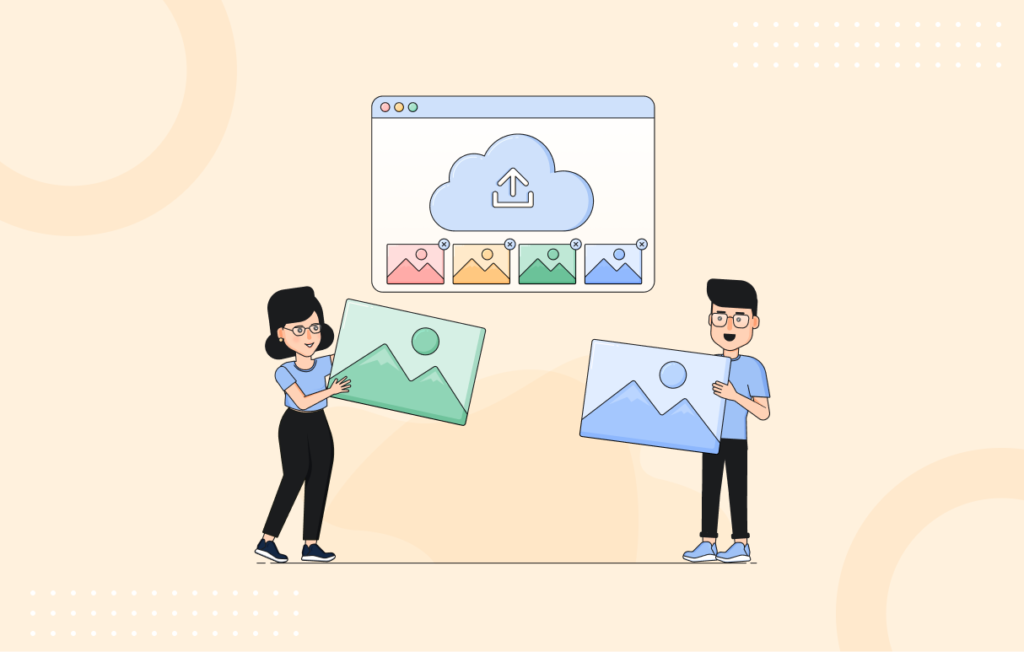 Image credit – https://www.socialpilot.co/
11. Add visuals and use multiple posting features
Include images with your content to make your posts more engaging. To keep your material looking unique, try a variety of posts like graphics, photos, and videos in various sizes. These visuals allow you to fill more of the screen with your content, which can help you draw in more viewers. Also, it gives you more chances to use creativity when promoting your business, services, and goods.
The majority of platforms today offer many posting options that let you display your material in various places. You may have the option to make live videos, stories, and reels and submit content to the platform's primary stream. Learn about each of these features. More people can interact with you on your chosen social media platforms for marketing, the more places you submit your material.
12. Follow brand guidelines and create a budget
Make a decision about the fonts, color scheme, and sort of pictures you'll use to portray your brand on social media. Apply the same ideas on social media if you already have branding rules for other marketing products. For instance, you can decide to create your social media images using the same fonts that show on your website. Making posts with same design might make it simple for users to recognise your brand online.

You can reach new members of your target audience who aren't yet following your accounts by setting up an ad budget. It can help you enhance your overall ROI, increase post interaction, and website traffic. Study marketing strategies for the platforms you intend to use.
13. Follow new trends and tell a story
Find a strategy to create a post that uses the same method as popular material that appeals to your target audience. You may, for instance, employ a creative editing style or a filter from a well-liked TV serial or film to bring out a product in a video. Making use of trends might help your social media content ideas stay current with the audience you're trying to reach.

Make an effort to convey a story about the brand you are promoting when you generate social media material. Include data that explains the brand's history so that followers may know what the brand stands for and how buying its items will benefit them.
14. Take part in more discussions
Joining in online chats being held by members of your target audience is another way to engage them. For instance, if a customer comments that they adore a product they bought from a brand you're marketing, reply to the comment and let them know that the brand will soon be releasing similar things. Engaging in current discussions can draw attention to your social media accounts and draw in new followers.
15. Create regular reports and evaluate content
Create a report every week or every month that includes the metrics from all of your social media profiles. Put the data into graphs to see how the material is working. You may share the report with other marketers you're working with to help them come up with better campaign ideas.

Monitor the social media analytics after each campaign to discover the kind of material that performed best on each platform. To figure out which strategies were most effective, consider how often your content was posted and the level of engagement it generated. This can assist you in creating future campaigns that have a chance of being successful. There are many SEO companies in Kenya. But, are you searching for the best SEO company in Nairobi? Click below.
Don'ts of Social Media Marketing in Kenya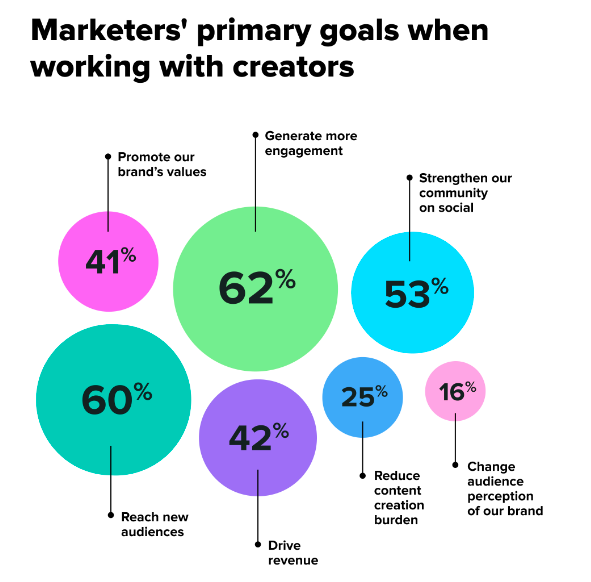 Image credit – sproutsocial
16. Avoid spamming your followers
To avoid confusing your followers, keep the amount of posts you share and publish each day to a minimum. Consider whether what you are about to write will be useful to your followers before you submit it. If it doesn't, think about working on producing another piece of content. This can help you raise brand loyalty and improve the quality of your posts.
17. Don't be too demanding
Focus on writing posts that offer something to your audience rather than requesting something in return when designing your content calendars. An article showing your products in an interesting or useful way, for instance, is known to be more beneficial than just giving a link to your online store. Limit the number of times you request users' likes, purchases, or comments on your postings. Instead, focus on creating a brand that people want to interact with.
[Suggested Read: How to Increase Traffic by 10X on Your Website in Kenya]
mage credit – https://www.oxbridgedigital.com/
18. Limit your use of hashtags
Make sure the social media site you're using supports hashtags before adding a long list of them to the end of your post copy. This can assist you to create content that appears right for each platform. Choose your hashtags with care and do your research on how many suitable to use in postings on various social media networks. Instead of using a bunch of generic hashtags, choose and use a handful of hashtags that are specific to your brand to appeal to people who are interested.
19. Do not purchase followers.
There are a number of reasons why expert social media marketers avoid using this strategy, despite the desire to buy followers on social media through a third-party company to boost your brand's online reputation. Purchased followers are bots or fake accounts, so it's doubtful that they will interact with any of the content you post once they follow your social media page. Focus on building an in-depth advertising plan and producing good content rather than buying followers.
20. Never share content without permission
Building relations with other brands and forging a strong feeling of community may both be achieved through the sharing of posts. Before sharing another person's pictures, videos, graphics, or postings, make sure you have their permission. In advance, get in touch with the original creator by writing a remark or sending them a direct message. Make sure you confirm the accuracy of the data you're giving by fact-checking the post's specifics. To ensure that the original author is given credit for their work, tag them when you share the post. Looking for social media marketing in Kenya? Want to fill social media marketing roles? Read till the end.
[Suggested Read: Top 12 Reasons Why Digital Marketing is Important for Hotels]
FAQs - Social Media Marketing in Kenya
We hope now you are aware of the value of the social media dos and don'ts. You can increase your online presence in the most beneficial way by adding best social media practices into your social media marketing plan. Startups should go for social media marketing services for sure. There are immense benefits of digital marketing for startups. Social media marketing in Nairobi is a must!

Are you looking to hire social media experts or the best digital marketing companies in Kenya? Prolyft Digital Solutions is a leading digital marketing agency based in Mumbai, India with an office in Nairobi and operations in other countries. We provide end-to-end digital solutions like social media marketing, SEO services, video marketing, and more. We have delivered data-driven results and 24/7 support to big global brands like Golden Tulip, Club Four Points, and more.
1. What are the top ten rules of social media?
Here are the top ten rules for social media marketing in Kenya:
Create content for your target audience.
Keep your personal and professional accounts separate.
Keep your posts free of offensive material.
Plan and schedule posts in advance.
React fast to comments, especially critical ones.
Keep hashtags to a minimum.
Avoid overselling.
Avoid buying likes or followers.
2. What risks do social media platforms pose?
Here are some risks linked to social media marketing in Kenya that you should be aware of:
Cyberbullying.
Violating one's privacy.
Theft of identity.
Addiction to social media.
Lowering the standard of living.
3. What does the 90-10 rule say about posting on social media platforms?
The social media 90-10 rule means that:
Talk about yourself on social media for 10% of the time. The remaining 90% of your time is spent focusing on and listening to your network.
4. What are the three R's of social media posting?
The 3Rs of social media posting are:
Relevance
Reach
Relationships
5. What are three activities you can carry out on social media channels?
Users of social media platforms can engage with each other, share information, and raise awareness of your brand.