More consumers are probably what a marketer or business owner would like most in the world if you ask them. What happens after you get traffic on the website? We are well aware that high traffic for website translates into increased sales and profits. In essence, traffic is a crucial factor that will affect the success of any website. The truth is that even if we have the best website with the best content, it will only help a little if no one visits it.

The right traffic mix is crucial because it helps manage risks and highlight new chances for growth. A lot of firms find it hard to come up with innovative ideas to increase website traffic. Whether you're a new marketer or an expert, you know that the first step in any strong inbound campaign is acquiring outside visitors to your website. Putting that into practice, though, might be tough. That initial stage is often ignored in favor of more urgent issues like enhancing the bottom line or keeping up with the most recent marketing trends.

Generating quality traffic is not only a matter of luck. There are various tried-and-true strategies that have worked in the past to increase website traffic. We'll discuss some of the best methods for drawing more people to your website in this blog.

1. 61% of marketers say their biggest challenge is generating traffic and leads.
2. Companies who blog get 97% more links to their websites.
3. 21% of business owners report low website traffic issues.
4. 93% of global internet traffic is driven by Google.
5. Over 58.33% of global website traffic comes from mobile devices.

Remember, increasing traffic by 10X on your website in Kenya takes time and consistent effort. Monitor your website analytics, track the effectiveness of your strategies, and make changes as needed to optimize your results. Searching for consultant companies in Kenya? There are many digital agencies in Kenya. But, which is the best digital marketing agency?
What is Website Traffic? Why is it Important for your Website in Kenya?
Website traffic refers to the number of visitors or users who access your website within a specific period. It is a metric that measures the popularity and reach of your website. Website traffic can be categorized into many types, such as organic traffic (visitors who find your site through search engines), direct traffic (users who type your website URL directly into their browser), referral traffic (visitors who come from other websites), and social media traffic (users who access your site through social media platforms).

Measuring website traffic enables you to discover a wealth of data on your visitors. It allows you to determine what attracts visitors and what doesn't so you can create an engaging website that will lead to high conversion rates. It is important for your website in Kenya because of the reasons below.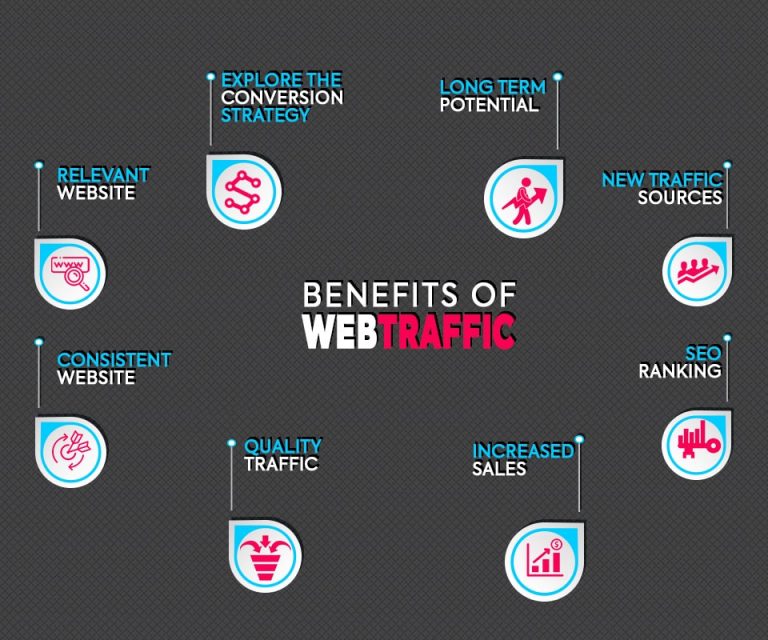 1. Analyze Visitors: You can learn more about your visitors by tracking online traffic and onsite behavior. You can use the demographic and data it gives you about your visitors to your site to make it more engaging and conversion-friendly.
2. Track Success or Failure: Your traffic report will show whether any changes you've made to your website have been effective or not. Your website's traffic will soon reflect the effects of the changes. If you see that traffic greatly increases, this can be taken as an increase in interested visitors. On the other hand, you might need to reconsider your changes after the surge starts to decline. Even though not every decrease in traffic can be linked to a failed change, it is a good idea to record big drops.
3. Access Location & Statistics: Website traffic allows you to examine market dynamics along with assessing current web performance and how users interact with or perceive your brand. It gives you access to potential locations and offers browser statistics, which will assist you in attracting more customers and expanding your reach.
10 Effective Strategies to Grow Traffic on Your Website in Kenya
Website traffic plays a vital role in the success of your website in Kenya. It brings visibility, potential customers, revenue, market insights, and SEO benefits. By focusing on increasing traffic through many strategies, you can enhance your website's performance and achieve your goals in the Kenyan market. Here are 10 powerful strategies to grow traffic. Unable to find digital marketing companies in Nairobi? Click below.
1. Content Marketing Strategies
A key step in driving high-quality traffic to your website in Kenya while building your brand's authority among search engines and end users is having a well-defined content calendar and plan. A brand must maintain continuity in its content output schedule. Once you achieve that, you've spoilt the search engine and your audience for things they'll often look forward to. It's crucial to publish your blogs on a regular basis.

As per HubSpot, the firms that post more than 16 blogs per month have an increased chance of receiving about 3.5 times as much traffic as those that only post 4 or fewer per month. With constant efforts, blogging has more benefits than you may expect.

Creating helpful content gives your potential customers something to value. There are customers out there who would be the ideal fit for your goods or services, but they aren't aware of your firm. You can impact these potential customers, raise brand awareness, and even persuade them to become customers by producing educational content. It goes without saying that increased brand awareness will lead to increased web traffic, leads, and conversions. Searching for a content marketing strategist or content marketing in Nairobi? Content marketing benefits are immense. Click below to learn more.
It doesn't matter how much material you produce in a month or how well it explains a subject. If you can't add the proper keywords and get it in front of the right audience, your time and efforts are wasted. SEO in digital marketing enables you to carry out in-depth research on the online searches made by your target audience. As a result, search engine optimization in Kenya offers advice on how to optimize your website in Kenya to increase traffic. You need to carry out off-page and on-page SEO. Do you want to know more about the best marketing companies in Kenya for SEO? Click below.
a. Keyword Planning: Keywords are words that users enter in the search fields of search engines to locate a good, service, or site. Both clients at the top of the sales funnel who are browsing the internet and those at the bottom of the sales funnel who are prepared to make a purchase can be attracted with the aid of a solid keyword strategy.
You may perform keyword research, competitor analysis, extract a list of potential unique keywords, make keyword tracking spreadsheets, and more using a variety of good free and paid tools. Use tools for keyword research like Ahref, Semrush, Moz, and Google Search Console for the best results when it comes to your website in Kenya.
b. Optimize your website: Utilize them to your benefit and optimize your website in Kenya once you have a better knowledge of the keywords people use to search for your goods, services, or brand online. There are a few crucial aspects of SEO website optimization:
The copy that describes your page and displays in the search result are called title tags.
tags.
Page copy includes relevant short-tail keywords in the page copy on every page of your website. Do not overfill.
Create a URL structure that focuses on keywords. Make careful use of hyphens to separate terms and to write them in lowercase, as in www.vwo.com/grow-website-traffic.
Give each picture you post on your website a useful caption. Make sure you include the right keywords.
The two-line meta description is displayed in search engine results below the clickable link. It's a great spot to include the right keywords and gain search engine visibility.
Looking for the best SEO company in Kenya or SEO services in Kenya? Unable to find SEO experts in Kenya? Keep reading for keyword research on Google and more.
One of the best methods for sharing content is via email. As per HubSpot, 93% of B2B marketers utilize email as a channel to distribute their content. The major goals of email marketing are to raise brand awareness, develop customer loyalty and trust, and broaden the age range of potential and current customers as well as their buying habits.

You have the freedom to use your creative skills while creating an email that is related to a piece of content. Always keep in mind that the main goal is to increase website traffic and sales, no matter the method used. By reminding your audience that your data is there to assist them whenever they need it, you may encourage this behavior from your audience either right after they have received the email or over the course of a short period of time.
The first crucial stages of a successful email campaign are design and segmentation. But the content is the core element of every email marketing campaign. Attractive subject lines for email marketing campaigns are a result of good content strategy. It makes sense that you would want to use a terrific content article that you have produced to drive visitors through email campaigns. To increase online traffic and conversions from your email marketing, keep the following advice in mind.
Make your emails easy to read by keeping them brief and to the point.
Make emails responsive to mobile devices since more consumers use their phones rather than laptops.
When compared to delivering a single message to thousands of recipients, sending personalized emails offers better ROI.
To respond to email clicks and events, use dynamic responses. Automate the post-purchase interactions. Giving customers a personalized automatic email of thanks after a purchase encourages them to return, which boosts traffic and increases revenue.
Improve the landing pages you use. Most brands lose high-value clients due to the fact that their landing pages or websites are not optimized.
Quickly address consumer inquiries. Responding to a customer's email fosters confidence and trust, which increases the chance that they will return to your website in Kenya or make a purchase.
Use email marketing with video. Written content is less effective than audio-visual content.
4. Social Media Marketing
Image credit – https://www.digitalinformationworld.com
a. Create a powerful profile
A robust and detailed social media profile is quite important. Your social media profiles let visitors learn more about your firm, whether it be through your Twitter profile, Facebook About page, or LinkedIn business page. Social media platforms offer a free space for you to present your brand to the public and share a link to your website in Kenya to direct visitors there.
b. Use social media to advertise your blog
You devote a lot of time and effort to writing blog posts, and you want your readers to read the most recent one. However, if few visitors to your website see your blog, your goal has failed. Promoting your content on many social media platforms, including Linkedin, Twitter, Facebook, and others, is an easy method to resolve this. Making a social media schedule to promote your old material should be your first step. You can utilize apps like Hootsuite, Buffer, and Social Jukebox to perform this.
c. Post when your target market is online
When your target audience is most active on social media is when you should publish. Check the "Peak Time" of your audience before developing your social media plan. If your target audience is not online to see your social media post, what use is it? You might get some visits, but will they increase the traffic to your website or just add to the rising bounce rate? When done carefully, creating and sharing your content on social media can provide you with the best long-term outcomes for building solid web traffic.
A video is a great tool for driving more visitors to your website in Kenya, keeping them there longer, and lowering bounce rates. Putting one video on your website's front page is another approach to using video to boost traffic. After Google, YouTube is by far the second-largest search engine on the planet. People will rather watch movies than read lengthy articles. As a result, an increasing number of brands are focusing on and allocating more money to video marketing. Videos not only captivate viewers but also hold them. 88% of visitors will stay longer on a website with a prominent video uploaded, as per MistMedia.
Your videos may go viral and drive a tonne of traffic to your website if you produce the correct kind of material for the proper target market. Keep the following in mind.
a. Make short videos
Just enough curiosity is generated by brief videos to leave viewers wanting more. And there's no question that visitors will visit your website when they want to learn more. What you want people to do after watching your video is your CTA. In this scenario, your goal is to increase traffic to your website by having them visit. Being concise and compelling is a great way of doing this.
b. Use engaging thumbnails
When searching on Google, YouTube, and other similar platforms, the title and thumbnail of a video are the first things that the viewer notices. It reveals the subject matter and planned material of your video. The chance that people will click the video increases as their interest in your title and thumbnail grows.
c. Engage on social media
Focusing on social media sites like Instagram, Twitter, Facebook, and Snapchat as well as video-sharing websites like YouTube will help your video marketing plan succeed.
d. Make videos that are optimized for mobile and search engines
Utilizing social media to increase brand awareness and presence aims to attract website visitors and turn them into repeat, paying clients. Therefore, it is crucial that the videos on your website in Kenya are optimized for search engines. Making your videos mobile-friendly makes perfect sense given that more and more people are using mobile devices for all of their needs.
e. Make your CTA stand out
What you want people to do after watching your video is your CTA. In this scenario, your goal is to increase traffic to your website by having them visit. Your target market won't know what to do next if you don't have a clear CTA. Make sure it is easy for the audience to find on your website if you want more visitors.
Image credit – https://ppcgeeks.co.uk/
Re-marketing is the practice of showing ads to internet users who have already visited your website or mobile app in digital marketing. The usage of social media, a far more recent remarketing method than email, is quite successful. You can sell to people again after they have interacted with you on a social platform or clicked links in your email. There is no certainty that anyone will notice your ad, but a sizable chunk of your audience will, and you'll have some devoted followers who will enable notifications and receive every update you give out.

Target visitors to your website in Kenya and app users, use bid strategies for optimized conversion, target related audiences, use auto-targeting, use dynamic remarketing, and reconnect with customers who abandoned their shopping carts. You can also cross-sell and upsell to current customers, create and highlight different product categories, and finally, bid on lists that are more likely to convert. Want to know about marketing strategies in Kenya? Read till the end for the best marketing strategies and digital marketing prices in Kenya.
By working with online influencers, you can get a tonne of free traffic. Let's go through the details of what to consider if you want to use influencer marketing to increase traffic to your website in Kenya. Start with adding powerful call-to-actions to act as a motivator for your customers to take action as soon as an influencer discusses your brand.
a. Choose your influencers wisely
If you want your influencer campaigns to generate traffic, it's crucial that you carefully choose your influencers. If the influencer you have chosen is not the correct fit, it will harm your reputation, cloud the message of your business, and produce poor ROI.
b. Evaluate and improve the campaign
Make sure your influencer marketing strategies work by tracking them. If not, evaluate them and optimize them to achieve your intended KPIs, and then come up with ideas on how to proceed once the time is perfect to take full benefit of the opportunity through optimization.\
If you aren't getting the outcomes you were hoping for, don't worry. You won't get it properly the first time. So, test what works best for conversions and try many influencer marketing strategies to determine where you get the most traffic, leads, and conversions.
c. Promote influencer content
To broaden exposure and reach, think about enhancing your influencer material with a paid plan. Test every platform that is most effective for your sector. Pick the plans that are growing organically first, in that order. A single paid boost can have a major effect on the outcomes of the alliance. Retweet, repost, and share influencer material to extend its reach among your audience
d. Examine the potential for SEO benefits
Ask for a connection to your website in Kenya from your influencer or from anyone who creates a fantastic piece about you and posts it online. Not only will it increase visitors in a direct way, but it will also assist SEO and your search engine ranking. Still, searching for SEO companies in Kenya?
Image credit – cliquestudios.com
Search Engine Marketing (SEM and SEO), Pay-Per-Click (PPC), search engine advertising, sponsored listings, etc. are all examples of paid marketing. The list includes the names of certain advertising platforms and ad kinds, such as Bing Ads, Google Product Listing Ads, Google Shopping Ads, and Google Ads (formerly known as Google AdWords).

In the sponsored listings of a search engine or a partner website in Kenya, brands have the option to advertise by paying either when their ad is clicked on under the PPC (pay-per-click) model, or less often when it is displayed (CPM or cost per thousand), or when a phone call is made under the PPC (pay per call) model.
Your website's visibility to search engine crawlers depends on having original and new content. You must realize that releasing the content on your website in Kenya won't provide the desired outcomes. For effective indexing and optimization over the long run, it won't be enough. You should utilize guest posting at this point as well.

Guest blogging is a very efficient strategy to increase web traffic, make yourself visible to your audience, and improve your SEO ranking. However, if you want to generate large online traffic, having a guest blogging strategy is crucial. You need to have a specific, doable, and measurable plan in place if you want your guest blogging efforts to be successful.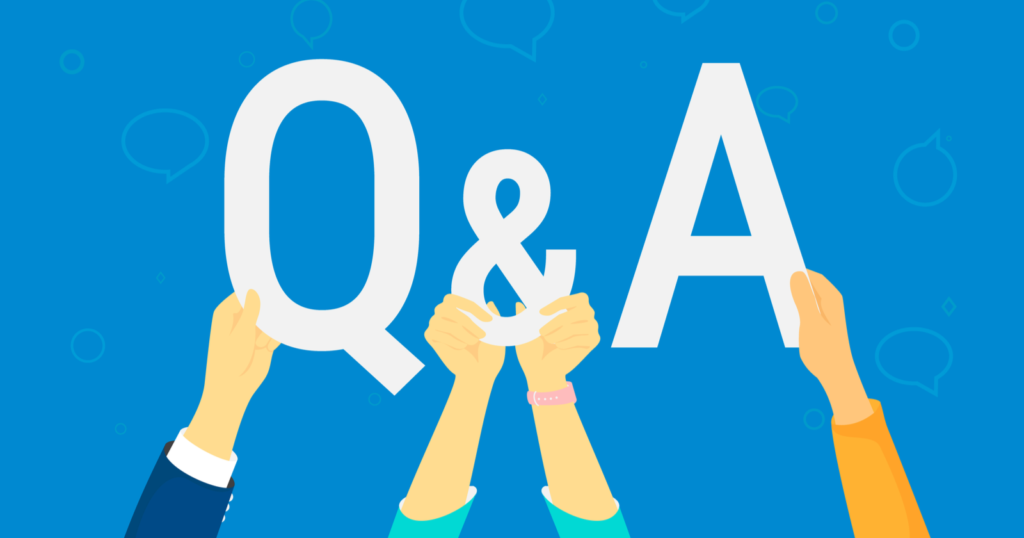 Many marketers are unaware that forums, online communities, and Q&A sites are some of the most exciting and successful methods to connect with your audience. They aid in link building and improving SEO in Kenya, growing your brand, and gaining a tonne of interested blog readers. What is link building in SEO? The process of getting other websites to link back to your website. If you contribute wisely often on Q&A sites, specialty forums, and online communities, you may right away precisely attract visitors to your blogs and other content assets.

Include a link to your blog site in your Q&A profiles to increase traffic from these forums to your brand website in Kenya. Start joining relevant debates on these sites and make an effort to respond to relevant inquiries as well. While replying to the questions, add links and references to relevant material on your website.

Follow best practices by posting and adding to the discussion thoughtfully, rather than through spamming. It is a wonderful platform to establish yourself as a respected industry authority and increase traffic to your website. Read till the end for the best digital marketing companies in Kenya that can help you with Q&A.
[Suggested Post: 18 Best Trends to Adopt in PPC Marketing in Kenya in 2023]
Grow Traffic on your Website in Kenya with Prolyft Digital Solutions
We've talked about some crucial traffic sources on your website in Kenya. We expanded on the topic to include important tactics for increasing website visitors. This detailed data shared about best practices to increase website traffic will help you in the long run.

Excellent content, social media, SEO, advertising, and outreach are the first steps. Use helpful analytics tools to assess the source of traffic and decide what kind of content to provide on your website. Your goals can be achieved with the help of a solid plan and diligent effort.

You can better know the performance of your website by reviewing your analytics data on a regular basis. This helps to better know your website visitors and will be able to adapt your marketing strategies and business goals properly. How much does a website cost in Kenya? Do you want to increase your website traffic? Do you want to generate quality leads? Looking for SEO prices in Kenya? Do you want to convert those leads? Contact Prolyft Digital, the best digital marketing agency in Kenya to drive traffic, and convert browsers into clicks, and clicks into buyers.