Upon its debut in November of last year, ChatGPT was hailed as one of 2022's most impressive advances in tech. The world has been swept up in the popularity of ChatGPT and other AI tools like Google Bard and Jasper Chat. The AI-powered language model is being used by marketers, developers, and even lawyers. ChatGPT is a secret weapon that will help complete tasks more quickly and improve whatever you are doing, from content creation to brainstorming.
SEO marketing is one of the things that ChatGPT can be used for. Digital marketing is not complete without SEO, which is why SEO experts are always in demand. However, some SEO tasks can take a lot of time because there is a lot of data to track, compile, and examine. The search for powerful keywords, competitor analysis, link building, and copywriting all require extensive research.

Few people may be aware that ChatGPT's capabilities go beyond content creation. Not just with content and copywriting, but also with their SEO tasks, marketers can benefit from ChatGPT. Learn more about how this amazing tool can help your SEO in Kenya. There are many SEO companies in Kenya. Searching for the best SEO prices in Kenya or SEO best practices? Click below to know more about one of the best digital marketing agencies in Kenya.
1. ChatGPT crossed the milestone of 1 million users within five days of its launch.
2. In January 2023, ChatGPT users crossed 57 million, which furthered to over 100 million in February 2023.
3. The official website of OpenAI has over 667 million visits.
4. Microsoft invested $1 billion in the company in 2019.
5. OpenAI is forecasted to generate $200 million in revenue in 2023 and touch the $1 billion mark by 2024.
What is ChatGPT? How can it be used for SEO in Kenya?
Image credit – Getty images.
ChatGPT is an AI-powered language model developed by OpenAI that is capable of generating human-like responses to text-based prompts. ChatGPT is trained on a massive dataset of text, which allows it to understand language and generate responses that are relevant and coherent. Is ChatGPT free? What is the ChatGPT pricing? It has a free and a paid plan as well.

ChatGPT has a positive impact on the marketing industry. It can be used for SEO, content generation, optimization, analysis of consumer insights, and much more. SEO entails building websites and landing pages that draw visitors and perform well in organic search results. ChatGPT can assist marketers in more than a dozen ways because many marketing activities have an impact on SEO in Kenya. Also, unable to find the best marketing companies in Kenya? Check out Prolyft Digital Solutions to create your own online shop.
Note – SEO jobs in Kenya will not be affected by ChatGPT because the software requires human touch.
What are the Best Ways to Use ChatGPT for SEO in Kenya?
As an AI language model, ChatGPT can be a useful tool for SEO in Kenya in many ways. Here are some of the best ways to use ChatGPT for SEO. Finding the best digital marketing agency in Kenya? For the best consultant companies in Kenya, keep reading.
[Suggested Read: Top 10 Trends of Marketing in Kenya You Should Know in 2023]
Image credit – https://www.searchenginejournal.com/
1. Optimize & Summarize Content
Relevant and practical content is a key component of SEO in Kenya. SEO is more than just stuffing your pages with relevant keywords. In addition to reliability and relevance, search engines also examine the content. In its algorithms for ranking websites, SEO with Google, for instance, takes into account what it refers to as E-A-T, or Expertise, Authority, and Trustworthiness. They determine whether the content's author is an authority in the subject matter they are writing about, whether the website or business is respected in the sector, and whether the content is factual and trustworthy.

By assisting in making sure that your content is current and trustworthy, ChatGPT can help you optimize it. ChatGPT can help optimize and summarize content for better SEO by providing suggestions on improving readability, structure, and formatting. To optimize better, you can use ChatGPT to come up with innovative ways to include apt keywords in your content as well.

ChatGPT is a fantastic tool for summaries and it knows human-written text using NLP. To create a summary, just enter the text you want to compress into ChatGPT. Even better, you can specify ChatGPT's parameters, such as whether it should produce a list of the article's most crucial points in bullet form or just certain sections. Looking for content marketing in Kenya or more content marketing strategies or a content marketing strategist? Prolyft Digital Solutions has got you covered.
ChatGPT login is easy. Are you having trouble coming up with content for a certain keyword? You can simply ask ChatGPT for support in coming up with topic ideas for a specific keyword. ChatGPT can easily give you ideas in seconds, whether you need them for a blog post, a whitepaper, or a video script. ChatGPT can assist in generating ideas for content creation by providing related topics, keywords, and headlines.
You can even request a writing prompt from ChatGPT based on a topic you've chosen. ChatGPT is very useful for marketing and one of the great ways that AI and humans can work together for better SEO in Kenya. Need more ideas? Hire the best digital marketing companies in Kenya. But which is the best digital marketing agency? Know more about us.
3. Research & Translate Keywords
Ask ChatGPT for suggestions on keywords you can use to improve your SEO ranking at any time. You can learn how popular and relevant the target keywords are that you are planning to use. It can provide you with synonyms and other related phrases to use in your content for the best keyword density.

You can use ChatGPT as a translation tool for your keywords without losing the tone or intent. Because it uses natural language processing, which can understand the meaning and context of texts. By doing this, the translation is certain to be as accurate as possible given the context of the keywords.

ChatGPT can help research and translate keywords for better SEO in Kenya. It provides relevant phrases and synonyms and translates keywords into different languages for a global audience. Looking for tools for keyword research? You can use the Google keyword research tool or click below.
4. Better Link Building Strategies
Link building is a crucial SEO component that requires careful planning. Even though there are many link-building tools available to you, ChatGPT can be used to strengthen your campaigns. ChatGPT can suggest better link-building strategies by identifying reliable sources, broken links, and opportunities for guest blogging. Still looking for an SEO consultant? Read till the end.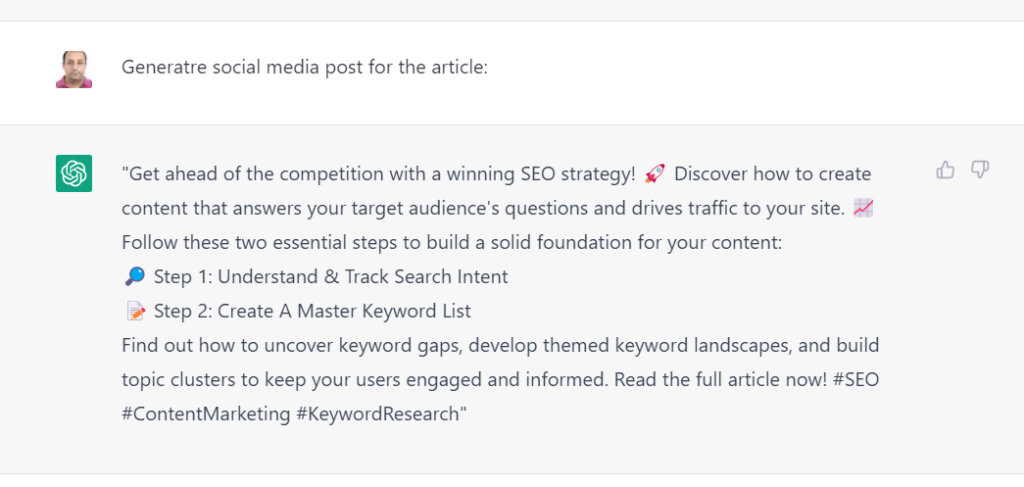 Image credit – https://www.searchenginejournal.com/
5. Write Meta Titles & Descriptions
Title tags and meta descriptions are crucial to SEO experts because they can raise a website's ranking. The clickable links that summarize the key idea of the webpage are known as title tags, and they can be found in SERPs, browser tabs, and social media links. Meta descriptions should give readers a brief overview of a webpage's content so they can decide if it matches their search criteria. In SERPs, the meta description is located beneath the title tag.

ChatGPT can help write compelling meta titles and descriptions that attract more clicks and improve SEO ranking. Meta descriptions provide more details to users and assist them to figure out whether the content of your webpage is what they are looking for. Title tags are used by search engines to assess the relevance of your webpage to a search query. Looking for social media marketing in Kenya or ecommerce SEO in Kenya? Click below.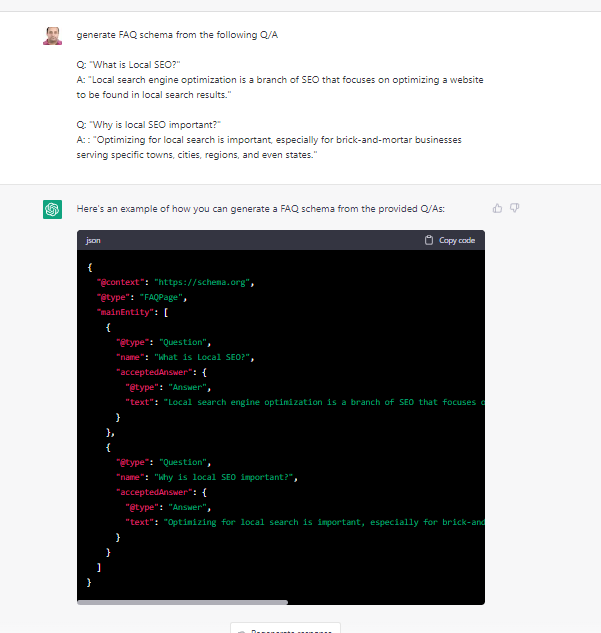 Image credit – https://www.searchenginejournal.com/
It can be difficult to come up with genuine frequently asked questions on your own unless you've been in the same industry for a long time. ChatGPT can generate frequently asked questions (FAQs) for a website, which can enhance the user experience and improve search engine ranking.

You can use ChatGPT to find the content to address those questions in addition to identifying the most frequently asked questions and other topics to include on your FAQ page. Search engines can better understand the content of a website as a whole with the aid of a well-written FAQ page, making the website appear in related searches.
Image credit – https://www.searchenginejournal.com/
ChatGPT can generate ad copy for PPC campaigns that are relevant, targeted, and effective. It can be used despite the fact that we can't yet draw conclusions about the breadth of AI's creative abilities. Every single customer segment can have specialized copy written for them using ChatGPT.
You can create several variations of your own clever ad copy that will best appeal to various buyer personas with the right prompts. In order for your ads to show up in the right search results, ChatGPT
8. Get CTAs & Copy for Landing Pages
ChatGPT has the ability to write copy for a variety of media. Utilize the AI tool to generate copy for your landing pages as well as concise call-to-action statements that grab attention and draw visitors to your website. Your landing pages' content must be enticing enough to encourage visitors to proceed through the marketing funnel all the way to conversion.

In addition to matching your design and branding, ChatGPT can write copy that will pique the interest of visitors and meet the needs of your unique target market. Remember that content plays a large part in how search engines rank web pages, so it's crucial to have a compelling copy on your landing page.
can create ad copy that includes the most relevant keywords. Looking for a PPC management company in Kenya? Click below.
9. Easy Product and Service Description
SEO-friendly product and service descriptions are a crucial component of a successful e-commerce strategy. They can push e-commerce websites to the top of search results in addition to assisting in the conversion of leads into sales. Although writing these descriptions may seem simple, there is an art to it if you want to increase sales and boost your SEO in Kenya.

Using the right keywords to show up in searches, you can use ChatGPT to create product and service descriptions that showcase your catalog. The length, keywords, and consumer awareness of each product or service are among the things to watch out for when writing product descriptions. AI can handle all of this and create powerful, SEO-friendly product descriptions to boost sales.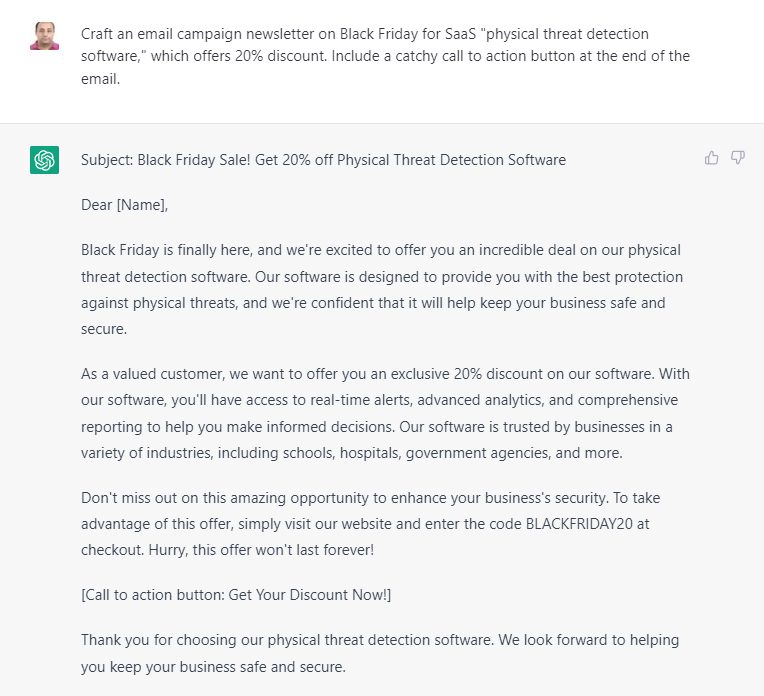 Image credit – https://www.searchenginejournal.com/
10. Make Newsletter Templates
Newsletters don't really have much of a direct effect on your search rankings in terms of strategies for SEO. However, link-building works, and by sending your content to subscribers, email newsletters are a great way to increase the number of backlinks to your website.
Your newsletter can include new content created specifically for email marketing and your best-performing blog posts. Using ChatGPT is a fantastic way to design an eye-catching content template for your newsletter to encourage readers to click on it. 
Make sure that your content is easy to share, and includes links and calls to action to promote brand awareness and open up opportunities for backlinks in order to have a significant impact on your SEO in Kenya. You can improve your chances of getting high open rates and CTR by pairing your AI-generated content template with an appealing visual design from other template tools. Your search for the best SEO company in Kenya ends here!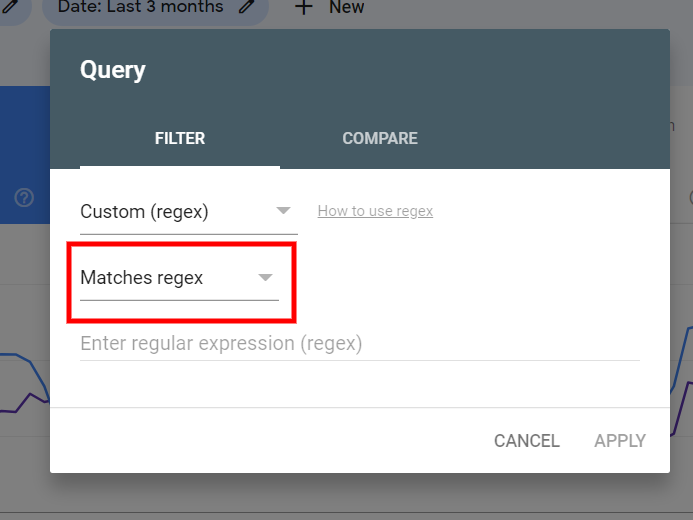 Image credit – https://www.searchenginejournal.com/
11. Create Analytics Reports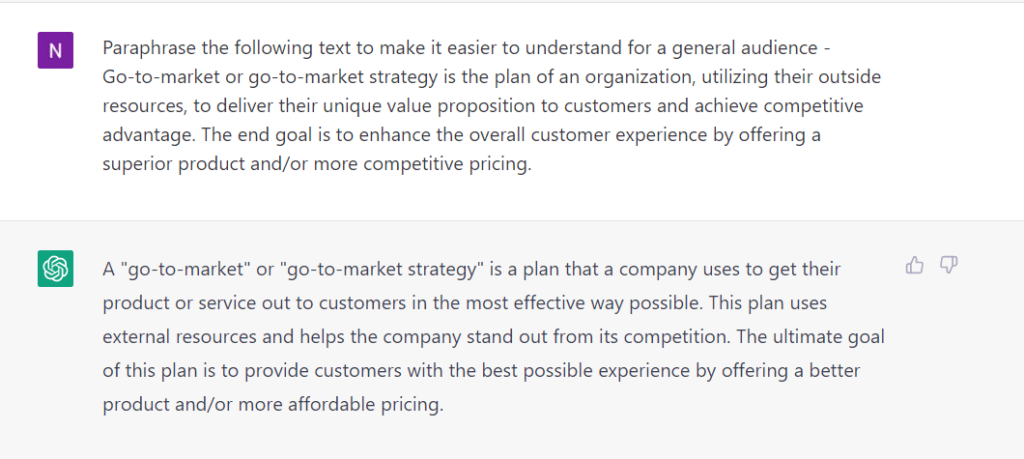 Image credit – https://narrato.io/
To keep things current, SEO marketing requires regular content restructuring. Websites will need to update while retaining their already-optimized content because updated posts rank higher in search engines. ChatGPT can paraphrase and edit your copy to add new information while preserving its key phrases. It helps to avoid plagiarism and improves SEO in Kenya as well. Keep reading to know about the top online marketing companies in Kenya.
13. Categorize Content for SEO
With semantic SEO, which is a relatively new advancement in SEO marketing, the emphasis is shifted from specific keywords to the meanings and subjects associated with keyword searches. Instead of just returning websites with the search terms, the search engine tries to determine the user's intent when they enter a query in order to deliver more relevant results.

Semantic SEO in Kenya is made easier by ChatGPT in two ways. Firstly, by dividing content so that search engines can know your webpage's main idea and display it on related searches. Secondly, by assisting you to determine the intent of relevant keywords so that your content can be adjusted as required. ChatGPT can assist you in finding and using the apt words because many words can have various meanings depending on the situation. Because you used the keyword in a different context, the chance that your website will appear in unrelated searches is reduced as a result.

In order to avoid keyword stuffing, which lowers your SEO ranking, ChatGPT can also assist you in finding comparable words and phrases that you can use. You can inform search engines that your content is relevant and helpful by using synonyms and keyword variations. Searching for the ChatGPT playground? Click here for the ChatGPT website.
ChatGPT is the Future of SEO in Kenya
We have seen how effective ChatGPT's features are. It can process data, write paragraphs, summarise reports, offer insights and can do so much more for SEO in Kenya. Although ChatGPT has advanced skills, it goes without saying that the human touch is still required. Due to the tool's recent launch recently, errors are still inevitable.

Up until 2021, the data that ChatGPT has is still limited, requiring human expertise for any output that needs to be double-checked. Additionally, because it only has expertise in what it has been taught, it will have biases based on the data sources and may repeat incorrect data.

The launch of ChatGPT 4 made headlines and ChatGPT 5 is already in the pipeline. In general, ChatGPT is one of the most intriguing tools we've found. It is certain to have an effect on SEO marketing. It will not only enhance its efficiency but also ease the workload of marketing experts and SEO specialists.

Do you want help with SEO, social media, and content marketing in Nairobi? Do you want to work with experiential marketing agencies in Kenya? Prolyft Digital Solutions is the best SEO company in Nairobi providing the best SEO services in Kenya. Contact us for lead generation, e-commerce solutions, and hotel digital marketing by SEO experts in Kenya.