Have you made the decision to redesign your existing online store or jump on the e-commerce bandwagon? And you don't know which platform to use?

Shopify and WooCommerce are the two most popular e-commerce platforms that allow users to create, manage and market their online stores. Both platforms offer different features, pricing models, and levels of support which makes it important to compare the two before making a decision about which one to use for your business.
Your success as a business owner depends on selecting the ideal e-commerce platform for your needs. Whichever platform you choose, you will need a marketing expert to sell your products or services. So why not choose the best digital marketing companies in Kenya
that can do everything for you?
1. There are over 4 million e-commerce stores built by Shopify.
2. Over 2 million merchants use a Shopify platform.
3. There are more than 100 website themes available to Shopify users.
4. Shopify has over 10,000 apps in its app store.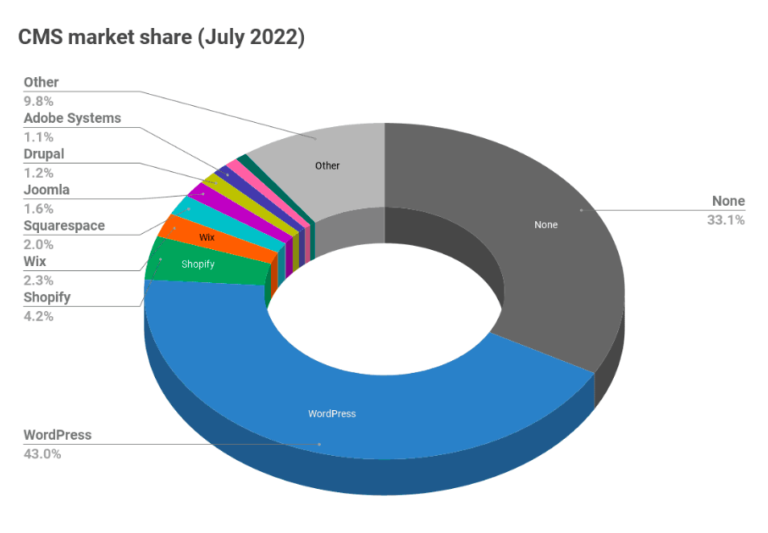 Image credit – https://joost.blog/cms-market-share/
1. 810 million websites use WordPress, which is 43% of all the websites on the internet.
2. WordPress has a 64.2% share of the CMS market, which is more than 10x greater than its closest competitor.
3. There are around 60,000 free WordPress plugins on the WP plugin database.
4. 54.3% of WordPress users are running the latest version of the software (WordPress 6.0).
Now, let's take a look at Shopify versus Woocommerce overview below.
Overview: Shopify versus WooCommerce
Before we begin our comparison of Shopify versus WooCommerce, it is crucial to cover the basics and highlight what makes them unique. But are you also looking for video marketing on your WooCommerce website? Prolyft Digital Solutions is the best in Kenya.
Ottawa, Ontario-based Shopify Inc. is a multinational Canadian e-commerce software company. The e-commerce platform was founded in 2009 and is used to create retail point-of-sale systems and online stores. Shopify offers many plans, ranging from free to paid. Unlimited products are part of the basic plan, which costs $29 per month. Does Shopify work in Kenya? Yes, your customers can use their preferred payment method to make payments in their local currency.
WooCommerce is a free and open-source e-commerce plugin for WordPress, which allows brands to create and manage online stores directly on their WordPress website. You can add custom extensions and customize every element of your store. It was first launched in 2011 and has since become one of the most popular e-commerce platforms in the world.
Are you looking for the best WooCommerce website developers in Kenya or web development companies in Kenya? Keep reading.
Quick Comparison: Shopify versus WooCommerce
Shopify versus WooCommerce, both are great options for managing your online store. But which one you'll choose will depend on the kind of experience you want. Let's first list the main differences and similarities between these two e-commerce solutions. Are you also searching for web design in Kenya? Keep reading.
[Suggested Read: How to Promote Your Business with Digital Marketing After the Pandemic]
Shopify is a paid platform that charges monthly subscription fees, transaction fees, and additional fees for add-ons and apps. WooCommerce is free to use but requires users to pay for hosting, domain names, and additional plugins and extensions to achieve the same level of functionality as Shopify.
Download the WooCommerce WordPress plugin for free. You might need to spend money on additional plugins if you feel that the core features are lacking; not all of those plugins are free. The cost of customization is another hidden expense. WooCommerce is highly customizable and was "built for developers." This is helpful unless you need specialized features or a theme and don't have a developer on your team (in which case you'd need to spend money hiring one). Finding the best website developers in Nairobi? Read till the end.
Additionally, WooCommerce does not offer web hosting. You'll also need to account for the price of buying web hosting and a domain name. Shopify starts at $29 per month and does not offer a free plan. This includes the option to use a free Shopify subdomain, web hosting, and an SSL certificate. You can buy a custom domain through Shopify if you want to.

Shopify offers two additional price tiers: a $79/month "Shopify" package that adds extra seats and other advanced features like gift cards and more reports, and a $299/month "Advanced Shopify" package that adds even more seats, more analytics, and some savings on payment processing fees.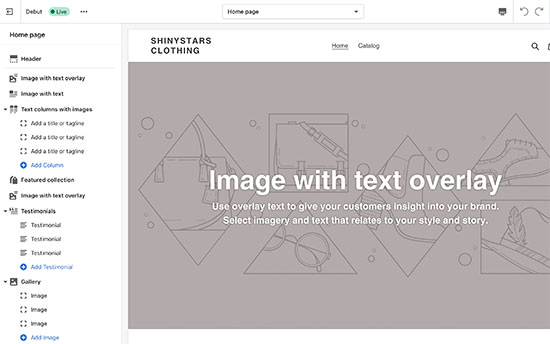 Shopify is known to be easy to use than WooCommerce, as it is a hosted platform that handles many technical aspects of e-commerce, such as hosting, security, and updates. WooCommerce requires more technical know-how, as it is a self-hosted plugin that requires users to handle their own hosting, security, and updates.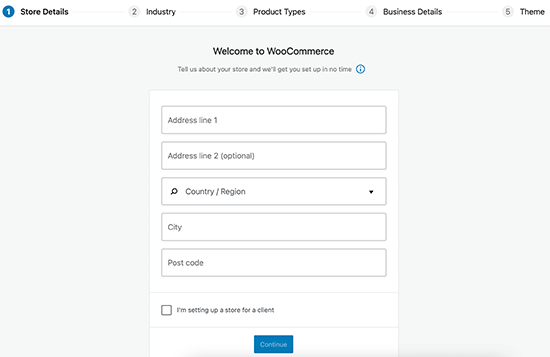 Image credit – WooCommerce
However, WooCommerce might not be the most user-friendly choice if you don't want to spend time and money customizing many aspects of your e-commerce store. WooCommerce is a strong tool that can handle a wide range of tasks, but it is not a ready-made answer. Its usability largely depends on how relaxed you are using WordPress and how well you can customize it with suitable extensions.

Shopify's guided setup and user-friendly interface are unbeatable if you need to build an e-commerce site from scratch. Shopify marketplace will work well for someone who needs to quickly launch a functional store with a polished look.
3. Third-party Integrations
Operating an online store is not just limited to a platform that enables it. You need a variety of programs and services operating side by side, such as social media and email marketing. It is crucial that the online storefront you select to work with these tools, such as WooCommerce, integrates with MailChimp.
You can strengthen your e-commerce by installing plugins or apps. You can add apps to both platforms to add more functionality across your entire business, including shipping, SEO, and marketing. Searching for the best SEO company in Kenya? Which one, however, offers the best selection of apps?
Image credit – WooCommerce
WooCommerce is an open-source platform that heavily depends on plugins. With over 50,000 options, you can create a custom website without any limits. Over 1,200 free and paid apps are available on Shopify. However, always look at the star rating or user reviews before installing any apps.
The best way to increase the functionality of your e-commerce store is through WooCommerce extensions. It has about 320 extensions that provide various functions. Anti-fraud software, affiliate programs, revenue management, and even extra payment gateways are examples of what it can be.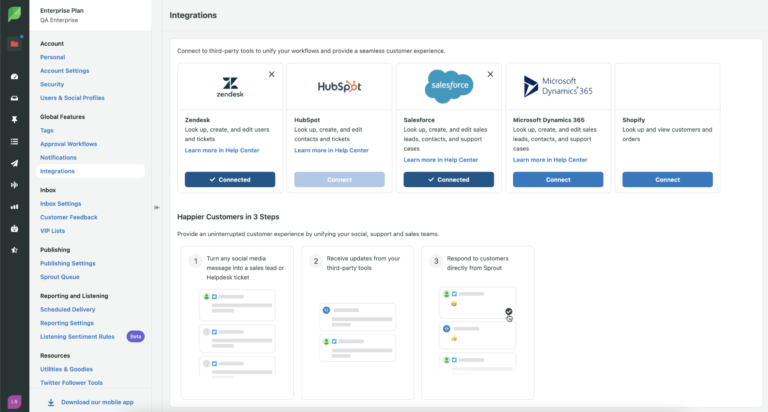 With Shopify, adding extra features to your online store will result in major growth for you. In general, you get an entire app store powered by Shopify. You can get better social media, marketing, sales, and shipping results. The required features can be added but most of the apps cost extra money.
4. Design & Customization
Every e-commerce store must take the user interface (UI) into account because it leaves a very strong first impression on visitors. When we talk about Shopify versus Woocommerce, the stylish themes from both platforms give your store a classy look.
[Suggested Read: Why Your Business Requires Website with Responsive Design?]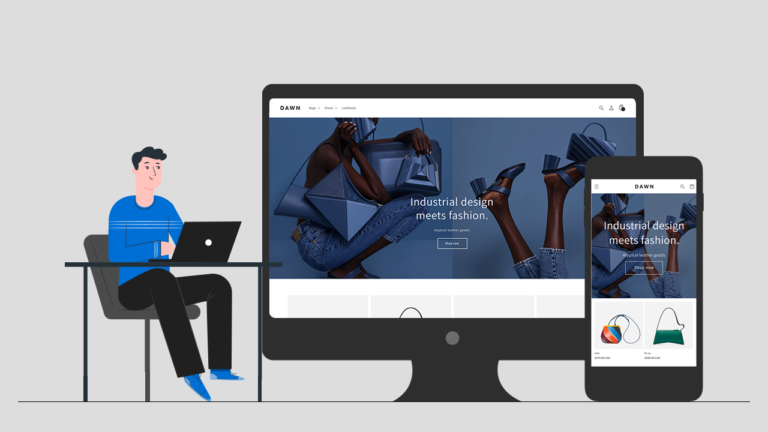 Image credit – www.identixweb.com
You can choose from more than 70 free and premium themes in Shopify's theme store. However, if variations are taken into account, the actual number is over 100. Because Shopify is a dedicated e-commerce platform, its themes are very well made to increase sales.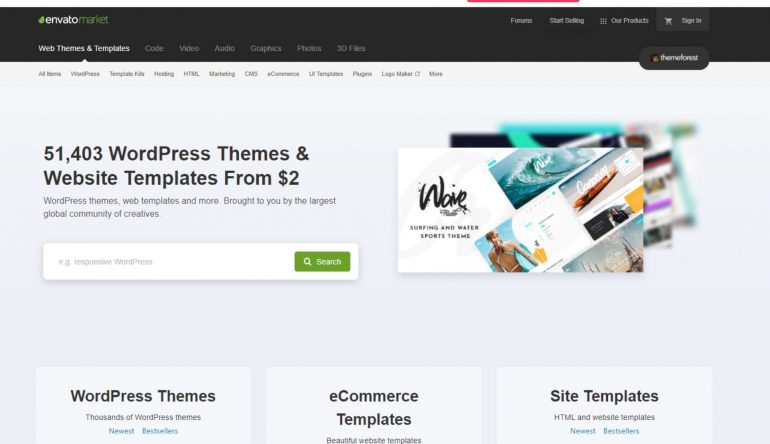 Image credit – https://w3-lab.com/
WooCommerce lacks a separate theme store. However, marketplaces like ThemeForest, which is a part of the Envato Market, are where you can find useful themes. To ensure that visitors have a seamless experience, just remember to choose a lightweight responsive theme. To make a successful WooCommerce e-commerce site, you will need the best web designers in Nairobi. Prolyft Digital Solutions is one of the top-rated WooCommerce web design companies in Kenya.
Unable to find top web designers in Kenya or web design in Nairobi? Click below.
All websites need reliable hosting and when we talk about Shopify versus Woocommerce, both platforms offer server hosting. But what's the difference? Your online shop is hosted on Shopify's servers because it is a proprietary platform. You gain access to their framework and limitless storage. Of course, you can also direct a domain that you have already paid for to point to your store.
With WooCommerce, you get to pick the hosting company and the server for your online store (server size, storage, processor, and bandwidth). Choose an auto-scalable hosting provider to ensure that your store can continue to operate even during periods of high traffic.
Keep in mind that all Shopify offers come with an SSL certificate. For WooCommerce, it depends on your e-commerce hosting solution (for example, it is free at Cloudways).
Image credit – WooCommerce
The payment platforms are crucial when it comes to Shopify versus Woocommerce. WooCommerce provides a number of extensions for integrating payment gateways. While Authorize.Net, Amazon Payments, and Braintree are more expensive options, PayPal and Stripe are free.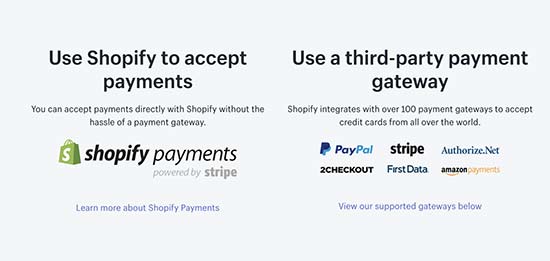 Shopify offers its own built-in Shopify Payments powered by Stripe as well as external payment options like PayPal and Amazon Payments. Keep in mind that Shopify Payments is only offered in a select number of nations like Australia, the USA, Canada, and the UK. You must use a third-party payment gateway with charges for other nations. Shopify Mpesa integration is also possible in Kenya.
When it comes to Shopify versus Woocommerce, the two platforms give you access to all the features you would expect from a top-tier e-commerce platform. It includes the ability to create products, import catalogs via CSV, display products, and manage payment options, orders, deliveries, customers, stocks, discount codes, and coupons.

You can choose add-ons and extensions that seamlessly integrate into the platform to further expand its built-in features. Shopify offers you access to a large App Store with thousands of apps. While WooCommerce offers a variety of extensions.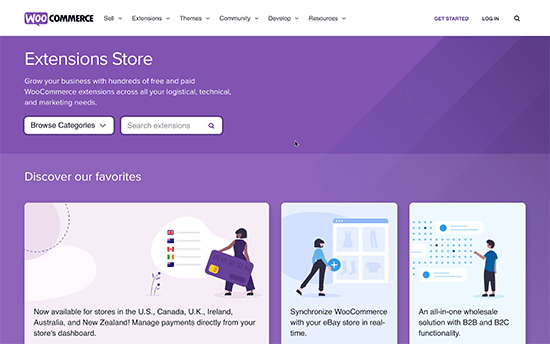 Image credit – WooCommerce
The side pages are where WooCommerce and Shopify differ in terms of content. Shopify functions as a website with just product pages. WooCommerce is a better option if you want to create pages for your brand, company news, and blog.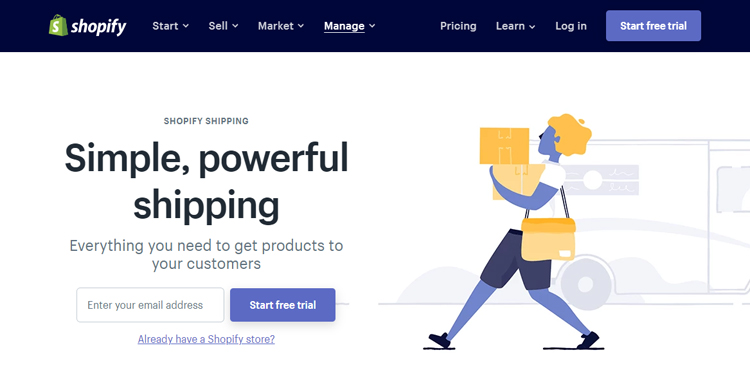 You can adjust your shipping costs for local and global deliveries, product size and weight, and more using WooCommerce and Shopify. If you want to take things a step further, you can also set up a real-time shipping cost calculation using many delivery options like FedEx and UPS.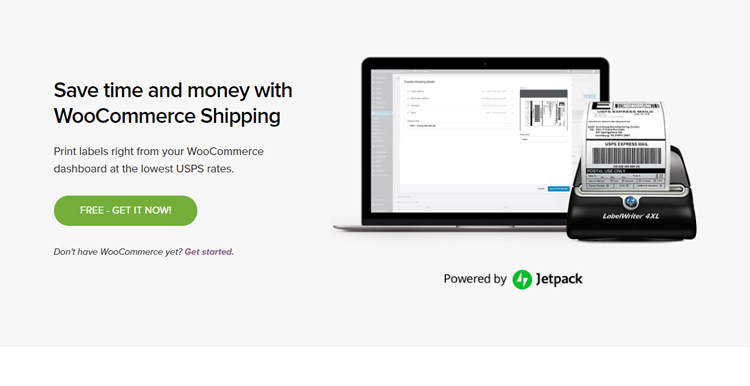 Image credit – WooCommerce
For WooCommerce, you'll need to purchase a plugin. You must choose the Advanced Shopify Plan at the very least to add this functionality to your store. Keep in mind that Shopify has partnered with leading firms like Amazon and Rakuten. This offers a very practical solution to your logistics issues.
9. Scalability & Security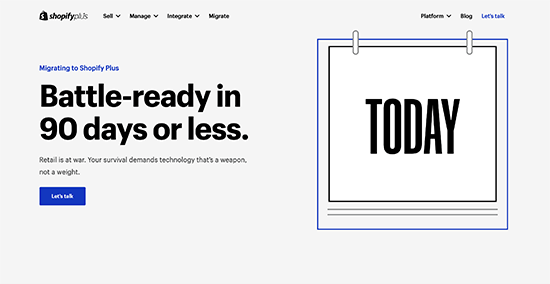 Image credit – Shopify Plus
You never have to be concerned about security or scalability because Shopify handles the technical aspects of your store. You can upgrade your Shopify plan once your brand starts to grow. Your growing brand can be handled by their framework without any issues like backups, updates, security, or downtime. Also, they provide enterprise services as part of the Shopify Plus Plan. This reduces the tough aspects of growth, but it raises your overhead costs.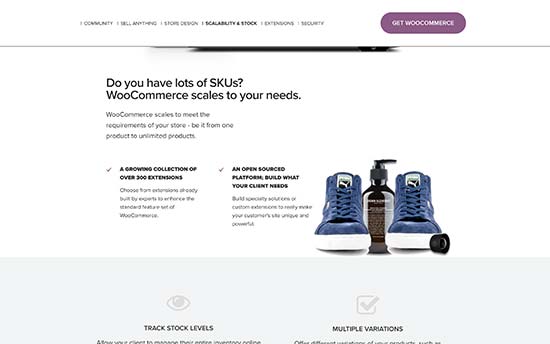 Image credit – WooCommerce
WooCommerce is a self-hosted platform, so you are in charge of keeping your website updated, backed up, and secure. As the traffic to your store increases, the resources in your starter WooCommerce hosting plan would be drained. The good news is that since you have complete control over your WordPress site, you have many options to control your growth.

Your costs for WooCommerce hosting will go up, but you'll have more control over the specific resources you upgrade. You can be sure that you're not spending money on resources you don't need.
Image credit – WooCommerce
You can help yourself by using the WooCommerce website's extensive documents, tutorials, and guides as well. They have forums where you can ask questions from the WooCommerce support staff as well as other users and experts.

Anyone who purchases a premium extension or theme from WooCommerce.com now has access to 24-hour chat support. But because WooCommerce is a self-hosted platform, your hosting provider is in charge of offering support for problems with your server. The creators of third-party WordPress themes and extensions are accountable for replying to inquiries about their product support.
Because Shopify is a fully hosted platform, they have complete control over the code and are the ones with the most in-depth expertise in their system. However, any third-party apps or templates that you use are not supported by Shopify.

Shopify offers live chat, phone, email, and Twitter support around the clock. Shopify offers detailed documents, how-to guides, video tutorials, and forums for users who want to handle problems on their own. Also, it keeps an updated list of Shopify Experts you can contact for further help.
It's crucial to position products on search engine results pages (SERPs) to increase visibility and sales when it comes to Shopify versus Woocommerce. Yoast SEO is a free plugin that you need to install because WooCommerce is a strong platform. Looking for top SEO companies in Kenya or the best SEO company in Nairobi? Check out Prolyft Digital Solutions.
Shopify also has superb SEO functionality and it offers the best search engine optimization in Kenya. But you should take into account the two points below before making your choice.

Rich snippets: These metadata help search engines know the content of pages better and assign pages the proper SERP rankings. Rich snippets contain details about the product like availability, customer reviews, etc. You need apps or to dive into the code in Shopify to isolate this data.

Page URLs: The URLs of store-level pages cannot be freely customized in Shopify. The folder as/blog/news/ must be displayed for the blog. Despite the fact that it is not a great structure for SEO. Shopify requires the URL to include /pages/ for pages with standard content.
With Shopify, you can use apps like Seguno and Constant Contact to run a variety of email campaigns. WooCommerce's email campaign features also rely on plugins. It offers integration with MailChimp for email campaigns.

Image credit – https://quadlayers.com/
You can integrate your store with Facebook, Amazon, eBay, and Pinterest thanks to Shopify's support for multichannel selling. This gives free access to a huge new online audience. You can integrate your WooCommerce store with Amazon, and eBay for $79. But Facebook and Instagram are free. Do you want to also know more about content marketing in Kenya?
Overall, the choice between Shopify and WooCommerce depends on your needs and technical expertise. Shopify is a good choice for brands that value ease of use. While WooCommerce is better suited for brands that require more customization and control over their e-commerce platform. Are you looking for digital agencies in Kenya? Look no further than Prolyft Digital Solutions.
Shopify versus WooCommerce Bottom Line
Talking about Shopify versus Woocommerce, every business has unique needs that must be satisfied. And if you want to enter the world of e-commerce smoothly, you should pick the platform that best meets your needs.

If you want an all-in-one e-commerce platform that provides more features and apps, Shopify is the right choice. A 24/7 support team is also ready to assist you with any issues, and there are countless integration options as well.

If you already have a WordPress website or if you plan to build one, WooCommerce is for you. If you want to have more control over your online store, or if you have the time to invest in the design of this platform, WooCommerce is for you too. It can be greatly scaled up, is better for SEO in Kenya and globally, and is highly adaptable. Do you want to explore ecommerce SEO in Kenya? There are many SEO experts in Kenya.

Are you looking for web design companies in Kenya or web development in Kenya? Get in touch with Prolyft Digital Solutions, the best e-commerce solutions company in Kenya for end-to-end digital solutions like social media, content, reach, website design in Kenya, and more. We will let you know the total website design cost in Kenya without any hidden charges.